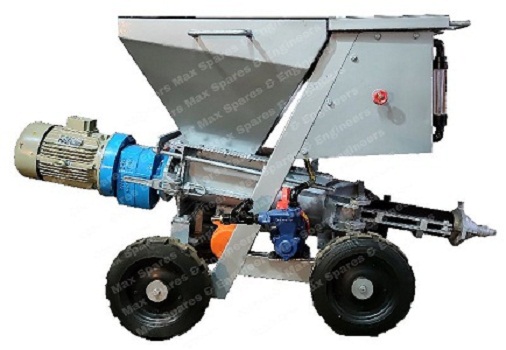 Every project that you have to work on is different from the others and the challenges you face are varying as well. Therefore, the requirements of each project are somewhat is different as well. Whenever there is a requirement for the application of grout, it is very important to use the appropriate equipment. Using the right equipment will ensure that all the gaps are filled and all the vacant spaces are penetrated.

The correct application of grout ensures that the desired finished product is received and it has the required durability, strength and waterproofing qualities. With the help of a High Capacity Grouting Pump, these applications can be fulfilled: waterproofing, metal and window frames, floor restoration, connecting prefabricated concrete sections, sealing joints, tiling, filling voids and removing holes in concrete blocks, manhole and sewer linings and levelling sidewalk slabs.

Why is Grouting An Essential Procedure?

Grouting is an essential process for a host of projects and the right grouting application can make a lot of difference. With the help of a good Cement Grouting Pump in India, all these applications can be handled very efficiently. One of the most applications of a grout pump is for waterproofing and it is often done in the basements or other structures that are vulnerable to water leaks using grout.

With the help of grout, sealing all the cracks and openings becomes easy and this stops water to leak, keeping the inner area dry and maintaining the structural integrity of the concrete. Grouting can also be of key importance in preventing any threat of water hazards in underground structures such as mines and dams. It can also help construct horizontal barriers and structures.

What is The Significance of Choosing The Right Grout Pump?

Choosing the right grout pump is very important as not all grout pumps are designed to execute all the grouting applications. Some projects may require a greater range and pressure than other projects and hence the pump should match the requirements of the application. For using a grout pump regularly for heavy-duty jobs, you must use a High Capacity Grouting Pump that can stand the wear and tear which still being affordable to maintain and repair.

Each grout pump has a unique set of features that differentiates it from the others. Hence, you must make the call accordingly to choose the right pump that suits your purpose the best.

How To Choose The Right Grout Pump Based On Its Features?

As already noted, different pumps have varying applications as their features are quite different. While you are looking for the right Cement Grouting Pump in India, here are some of the essential points to keep in mind:

• Pressure: The output pressure of a grout pump is of key importance. It defines how fast and how far the pump is capable of spraying material.

• The scale of The Project: Heavy-duty grout pumps may be necessary for handling big tasks and they may even cost you more. If your job is small, simply go for a light-duty pump.

• Overall Cost For Repair and Maintenance: It is always essential that you pay attention to the price that you are paying for the grout pump. A grout pump that comes with a lot of moving parts may be more expensive as well as costlier to maintain and repair. Investing in higher-quality grout pumps with lesser moving parts can be an economic choice in the long run.